This week's highlight: our first outreach in the community of Urias. Urias is one of the poorest colonias in Mazatlan. The people live in the filth and overflow of the nearby garbage dump, where they scrounge through the city's waste searching for items of small value to make a living. 
On Tuesday we started, together with a local church, what will be a weekly ministry which focuses on pregnant women and young children. This ministry will promote education and nutrition while at the same time share what it means to have a relationship with Jesus.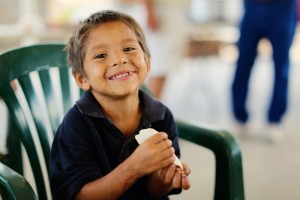 Yesterday was our first event. We were able to share a small meal with the moms and children of the area. As we sat down with them, we were able to start getting to know the children, their moms and the community. We listened to their stories and shared some of our own. We believe that building trust and forming relationships are the first steps in establishing our daycare.
Our hearts are breaking for this part of the city. The call to care for the orphan and the widow pulls us towards the people of Urias. As we look into their eyes we can't help but feel the love Jesus has for them and we are trying our best to be instruments of that love.
We are simply amazed at the doors God has flung open in the two short weeks since our arrival. We never expected to be involved in regular ministry so quickly and find ourselves in more immediate need of reliable transportation and a place to call home. Please continue to pray with us for God's provision in these areas.
How you can help:
Donate: Make a gift through our secure online

giving page

.
Pray: Pray for us and add us to a prayer list at your church.