This week we entertained delusions of being amazing architects. We busted out the paper and pencil. We made a makeshift ruler out of a stick. We used floor plan generating websites.  We lamented our unfamiliarity with the metric system. And if we had not needed the popsicle sticks for this week's craft we would have been sorely tempted to make a miniature model of our future daycare.
Lucky for us and the structural integrity of the building, we met with an actual architect this week to discuss the design of the daycare. In his office, surrounded by small toy construction vehicles, we began jotting down all our dreams – small and large – for the daycare facility. We started with a "lluvia de ideas," which sounds much better in Español; in English it simply means brainstorming.  This meeting felt so official and brought the reality of opening the doors to Roots & Wings' daycare that much closer.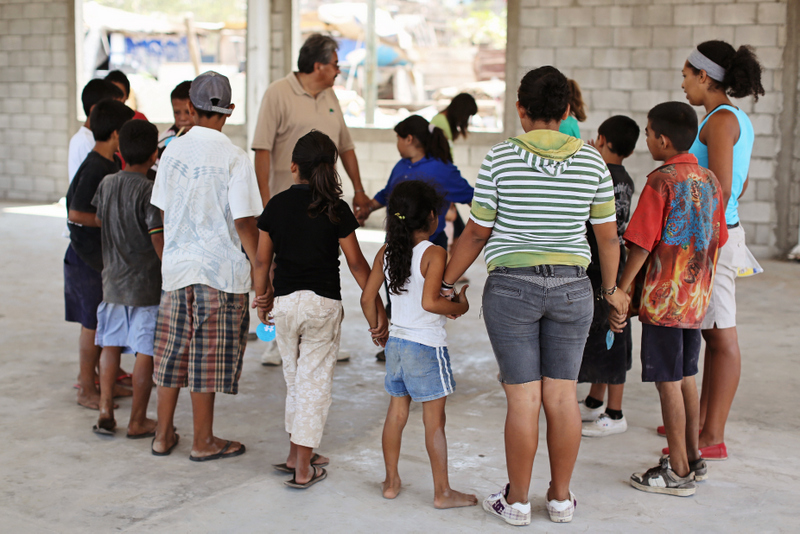 This week when we went out to Urias for the event all we could think was "soon." Sometimes we find that our emotions are engaged in a war against themselves. Part of us takes stock of everything that has happened in these last three months – how very far we have come – and we experience a mixture of excitement and nervousness over how swiftly things are moving along. Then we head out to see the kids, or we are at home working on something and we get so frustrated. We just want to start. We want to throw open our doors and provide an alternative to these mothers and their babies. We want to feel less helpless.
Now we are one step closer to our goal. Once we hear back from the architect, we will have an estimate on the cost of construction and a tentative time frame for when we can open our doors.  We ask that you join us in thanking God for all He has done and is doing for and through Root & Wings. And continue to pray with us for God's guidance, provision and protection.
How you can help:
Donate: Make a donation towards the construction of our facility – visit our giving page for details.
Pray: Pray for us and add us to a prayer list at your church.