Happy New Year!
We started off 2015 with a bang! On January 1st, we held a casual Grand Opening to inaugurate the new addition to the building – Phase Two. We were so honored to have so many of you attend and  know that many of you were also praying for us from near and far! We were blessed and encouraged by each one of you! Thank you!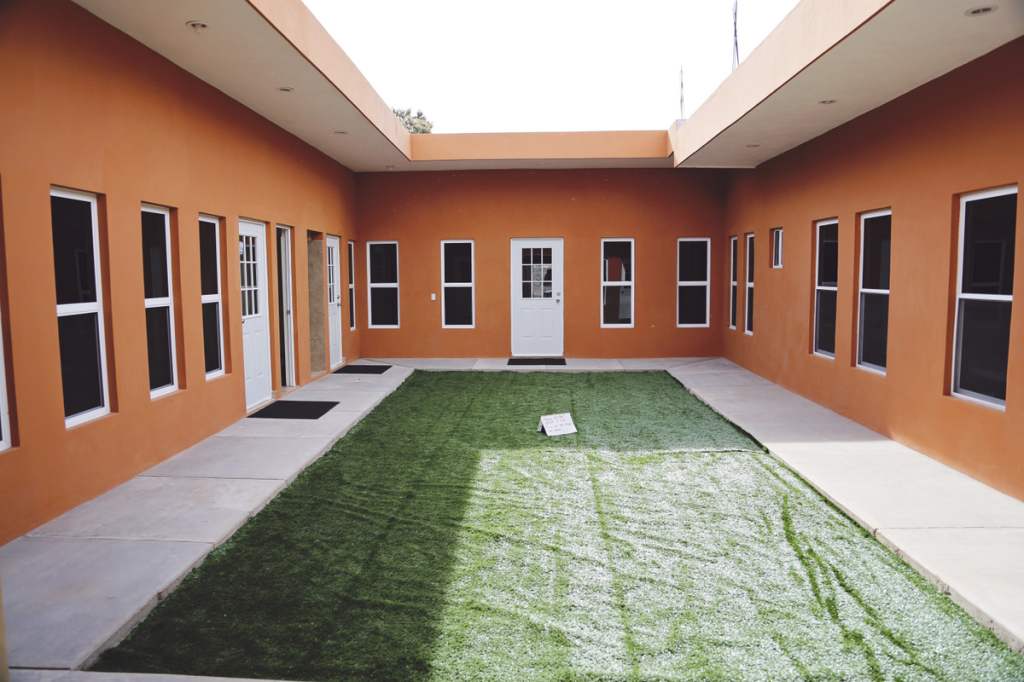 This new year will undoubtedly bring with it many new and exciting things for Roots & Wings, and the opening of the new rooms was certainly an exciting start. 
The inauguration behind us, Friday morning the kids were treated to their own royal tour of the new facility and introduced to their new digs!
Ecstatic. The kiddos were absolutely ecstatic when they discovered they were moving into the newly finished rooms. They ran, they jumped, they shouted, they whooped, they laughed and they ran some more.
Warning: Loud screaming in the video below. You may want to turn down your speakers.
What was the best reaction? They gave thanks to God. One of our young ones, upon entering the new rooms, immediately declared that we needed to thank God. Without waiting for a response, he plopped down on the floor, closed his eyes, and offered his humble, genuine words of thanks. 
Other children added words of gratitude into their prayers throughout the day. God is revealing his goodness these beautiful little children. And they are getting it.
Our kids pray every day. They give thanks for the daycare and for the food. They ask God to make the sick feel better and ask for help on their math tests. They thank God for His love and ask forgiveness when they mess up. And for the last 6 months, they have been praying for the new rooms. So for us as staff, it was nothing short of amazing to watch them walk into those new rooms and see firsthand how God answered their prayers. It truly was a truly ecstatic moment – for all of us.
Each and every instance the children gave thanks was a powerful reminder for us to stop and truly thank God for the many ways He has and is providing. Join up is praising Him for all that He has done. And join us in feeling absolutely ecstatic when God provides.
What's the next step? Begin accepting more children. But in order to do that we need to increase our monthly support. Join us is asking for God's provision of monthly supporters and qualified staff. Or become a source of God's provision for Roots & Wings and sign-up to sponsor a child today!