All of our children.
ALL. DAY. LONG.
For two weeks.
That is what Easter break looks like at Roots & Wings. It means that each day we can add even more fun activities to our daily routine.
Easter break this year included the following special activities:
Art Exhibit: Each of our children, individually or in groups made a piece of art for the show. We had everything from handprint flowers to personalized recreations of famous works of art. It was great to see the children get up in front of everyone and share about their special art pieces.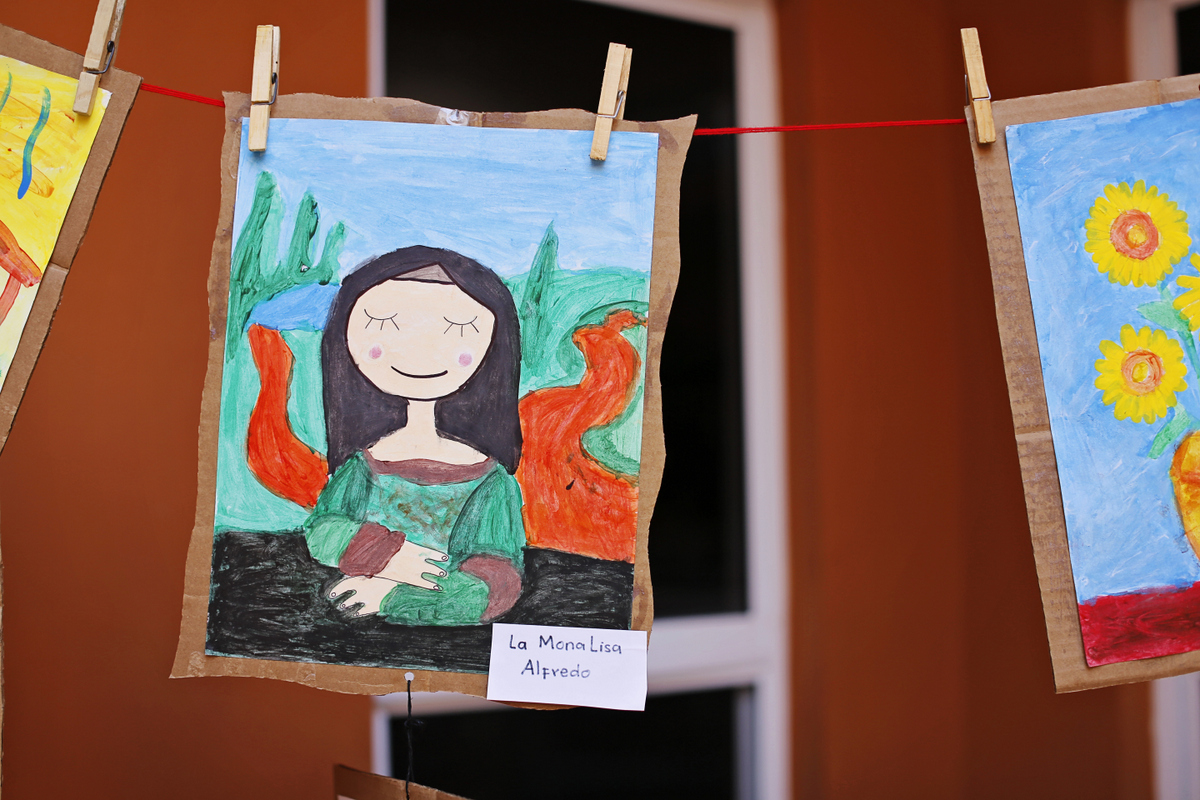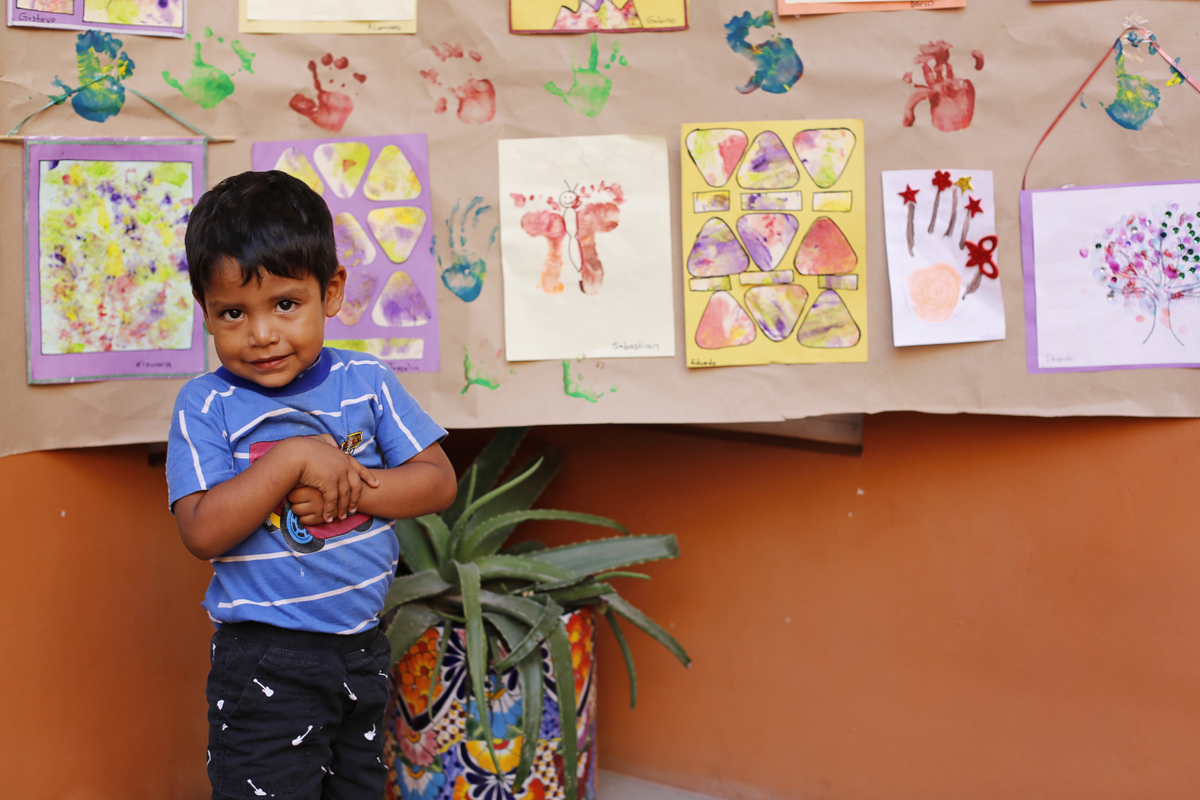 Easter Egg Hunt: Easter egg hunts are super fun. But at Roots & Wings our Easter egg hunts are also educational. This year our preschoolers not only had to find a certain number of Easter eggs, they also had to read them and make sure that the eggs they placed in their baskets had their name on them.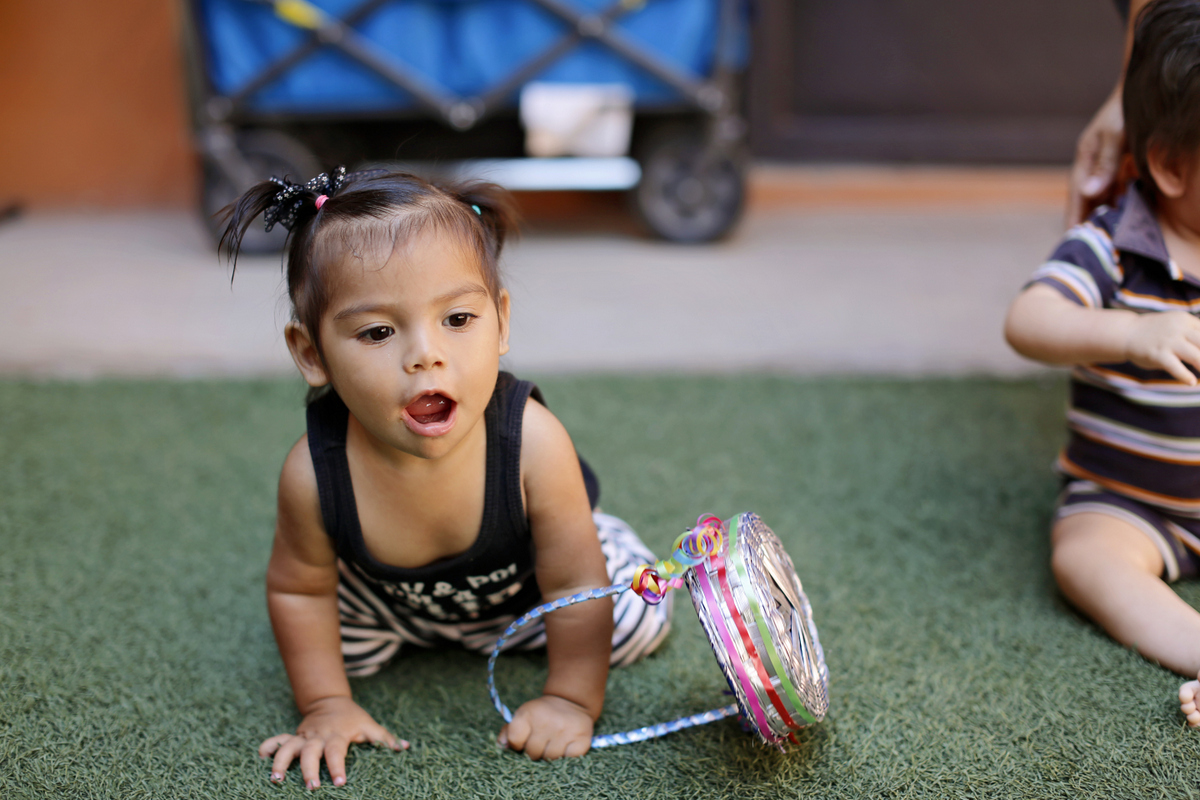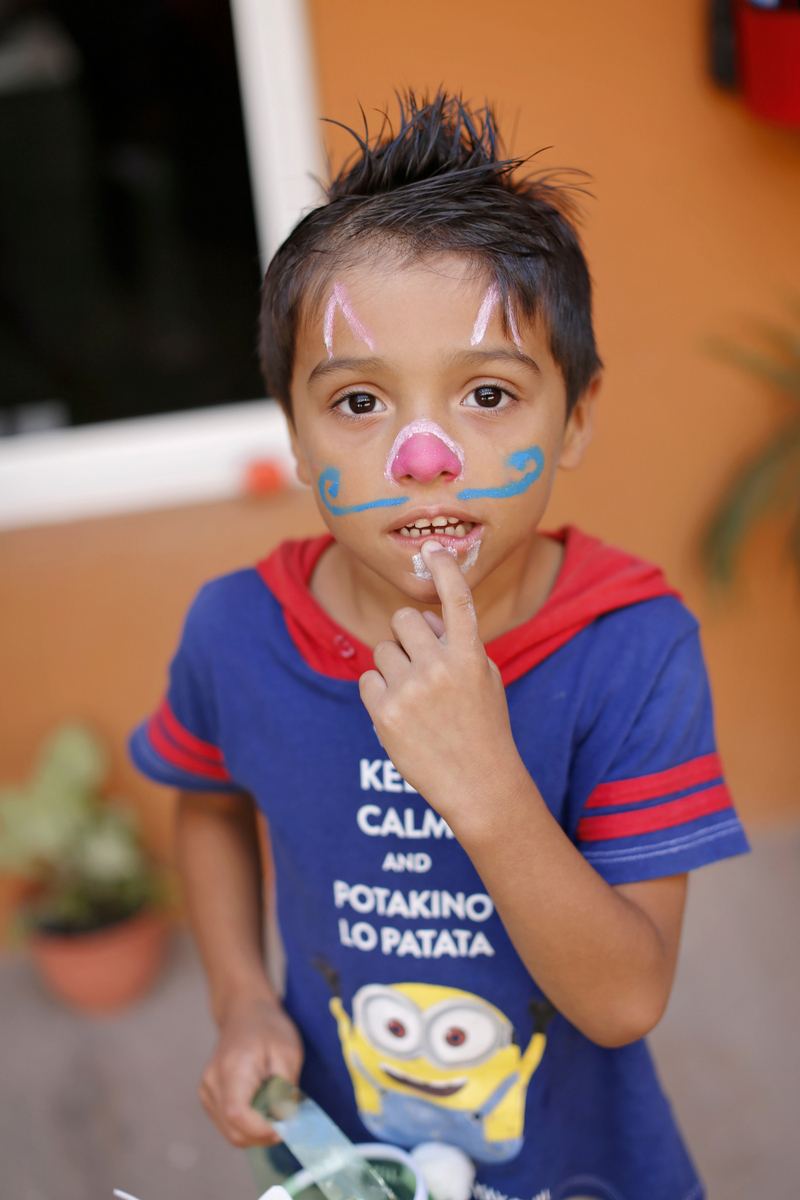 Pajama Day/ Crazy Hair Day: Everyone at R&W really got into pajama day. Babies arrived with mohawks, teachers came in their comfiest sleepwear and our big kids strutted their stuff in one piece footie PJ's. And of course, our pajama day would not have been complete without popcorn and a movie to finish out the day.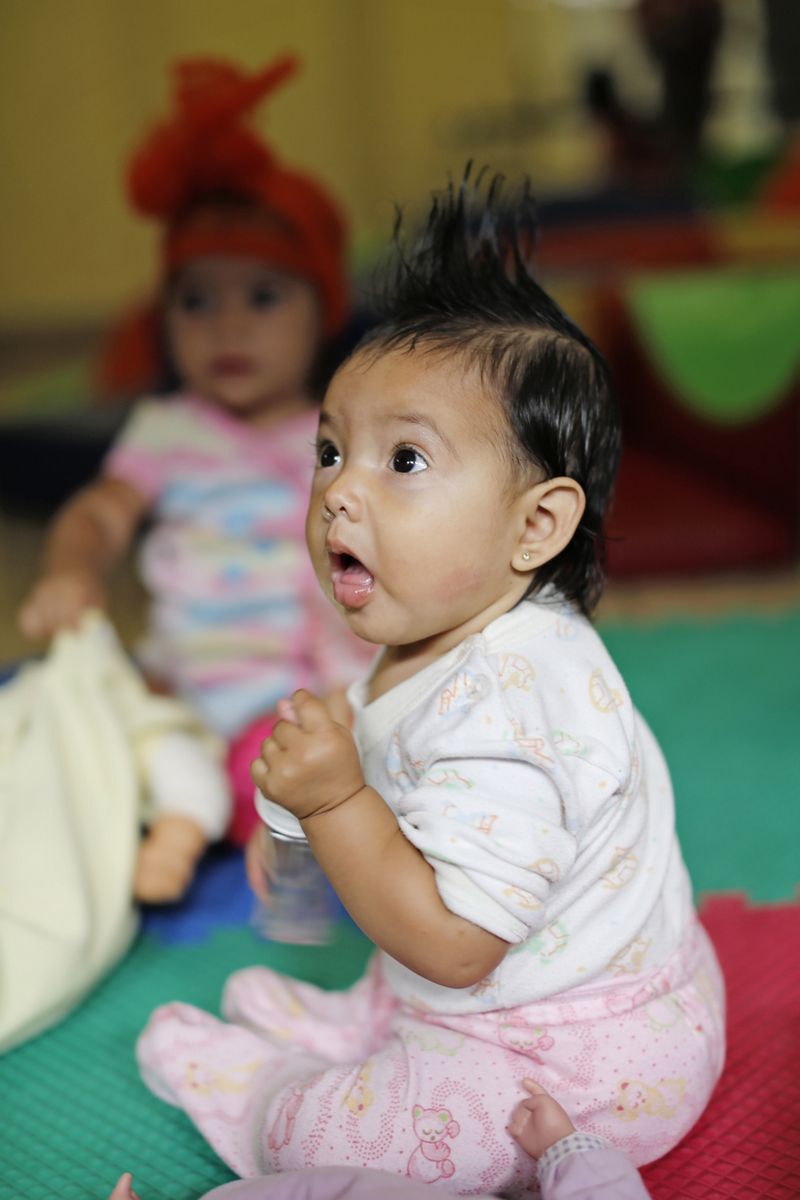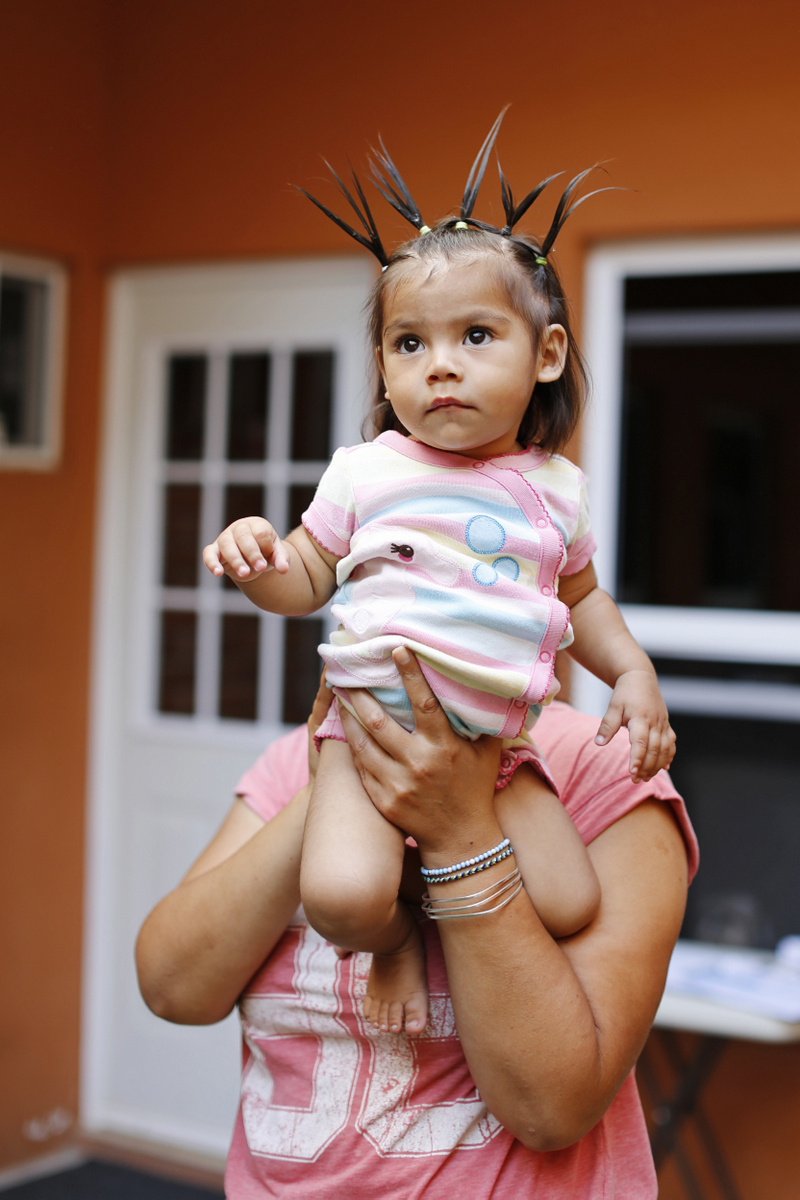 Recycling Expo: "Recycling is about making new products from old materials." – Adan, 9 yrs old.
At Roots & Wings Recycling Expo, old became new: chip bags became snazzy wallets, old newspapers became cute dresses, and empty milk cartons turned into sweet toy cars.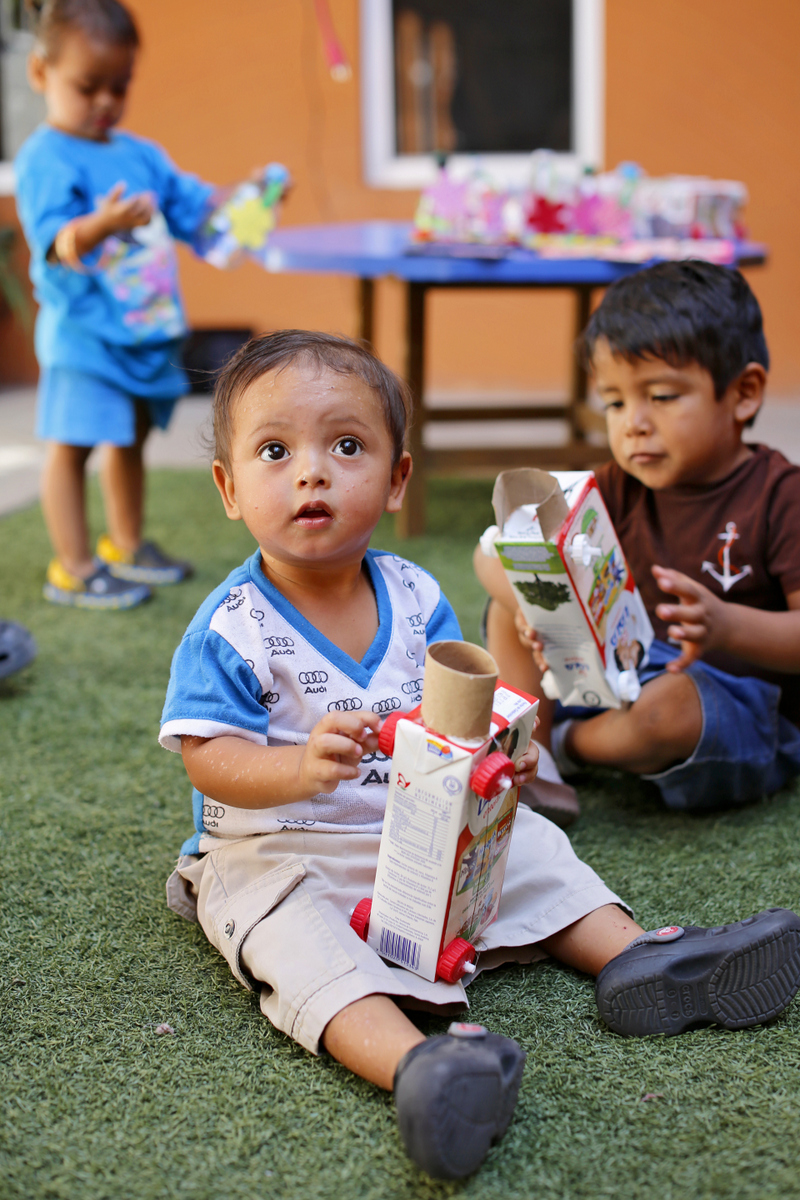 Picnic: Snack time is always great. But snack time outside with BBQ hot dogs, fresh fruit and s'mores is even better.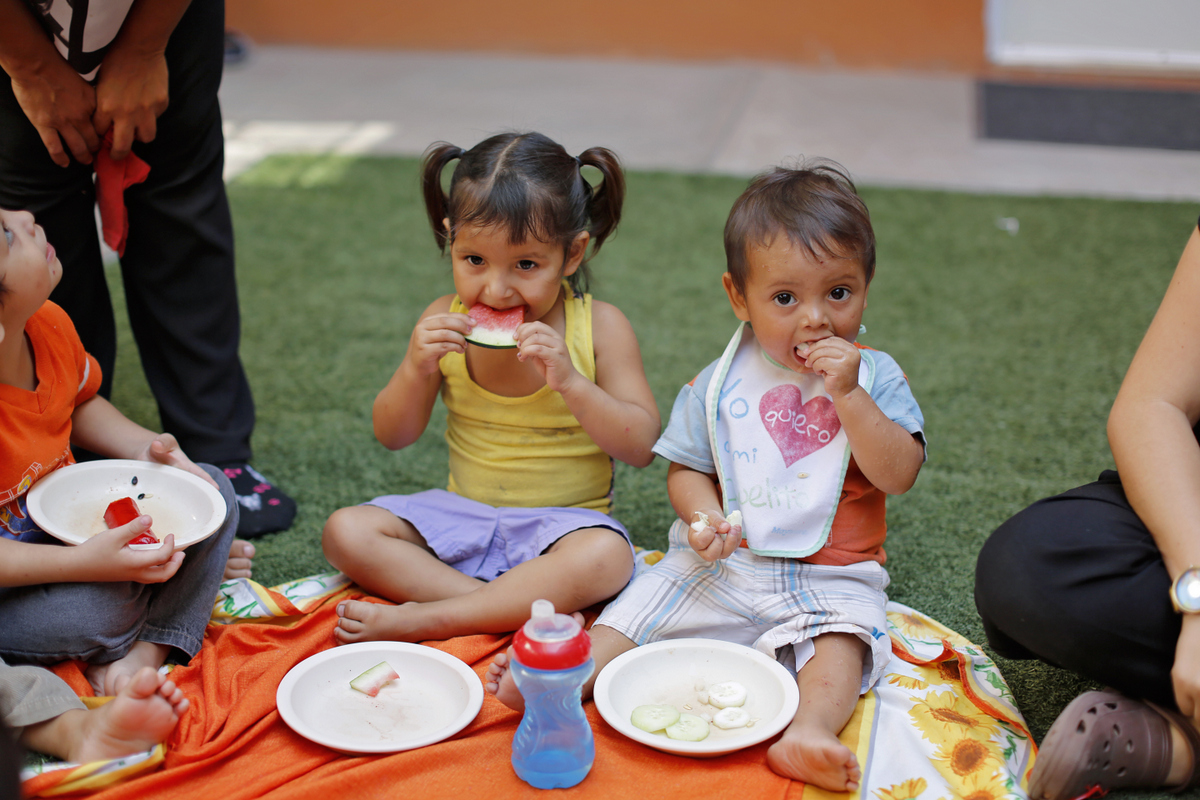 Pool Party & Water Fights: No school + warm weather means water activities are a must. The babies and toddlers had a blast splashing themselves and their teachers in the kiddie pool. The preschoolers and primary students had all-out water battles. No teacher was spared; no item of clothing was left dry. Water balloons flew about the court yard and "Do you want WATER!?!" war cries filled the air.
At Roots & Wings we strive to give each child a healthy environment where they can get to know God, where they can feel loved, where they can learn, and where they can grow and develop properly. This means that we give them rules and limits. It means they have classwork and are sometimes pushed outside their comfort zone. But, it also means that we have tickle fights in goofy pajamas and that soaking a teacher with a water gun is sometimes encouraged and expected.
How can you help to create a safe, healthy and fun environment for the children at Roots & Wings? By signing up today to become a monthly ministry sponsor!